OUR ADVISORY BOARD AND TEAM
Sports Faith International is a Chicago-based initiative dedicated to inspiring and transforming our culture through the world of sports.
It utilizes the best of new and traditional media to feature and encourage the powerful personal testimonies
of outstanding athletes at all levels, who are living out their faith on and off the field.
Each year, the Sports Faith Hall of Fame inducts outstanding Athletes, Coaches, and Teams who are exemplary role models.
Sports Faith International is an initiative of BVM Helping Hands
Meet Patrick McCaskey, Chairman, Board of Directors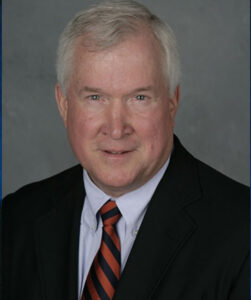 Pat McCaskey was born at Saint Francis Hospital in Evanston.  He played basketball and baseball for Saint Mary's School in Des Plaines; played football and ran track for Notre Dame High School in Niles; and ran cross-country and track for Cheshire Academy in Connecticut.
A contributing editor to the literary magazines at Loyola University in Chicago and Indiana University, Pat started working for the Chicago Bears in 1974.  Encouraged by his grandfather, George Halas, he attended DePaul University at night during the off-seasons and earned a master's degree in the interdisciplinary studies of business, writing, and performing.
Pat is a Chicago Bears' Board Member and a Bears' Vice President.  He is the Chairman of Sports Faith International which recognizes people who are successful in sports while leading exemplary lives.  Sports Faith has a radio station, WSFI, 88.5 FM, which broadcasts in northern Illinois and southern Wisconsin.
Pat is the author of nine books: Bear with Me: A Family History of George Halas and the Chicago Bears; Sports and Faith: Stories of the Devoted and the Devout; Pillars of the NFL: Coaches Who Have Won Three or More Championships; Sports and Faith: More Stories of the Devoted and the Devout; Pilgrimage; Worthwhile Struggle;  Sportsmanship; Papa Bear and the Chicago Bears' Winning Ways; and Poems About the Gospel.
Pat has an audio book entitled "Sports Faith Audio."
Pat and his wife, Gretchen, have three sons: Ed, Tom, and Jim; two daughters-in-law: Elizabeth and Emily; four granddaughters: Grace, Charlotte, Violet Min, and Madeline; and one grandson, Pat.
Meet Bishop Thomas J. Paprocki, Episcopal Advisor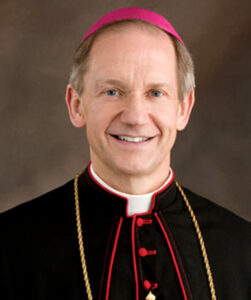 Bishop Thomas  J. Paprocki, known as the "Holy Goalie", is a graduate of Quigley Preparatory Seminary South, Niles College of Loyola University, Saint Mary of the Lake Seminary, DePaul University College of Law, and the Pontifical Gregorian University.  He is also a candidate for the M.B.A. degree at the University of Notre Dame. Currently he is the Bishop of the Diocese of Springfield, Illinois. He plays hockey, has finished nineteen marathons and is Chairman of the Bishops' advisory board of Catholic Athletes for Christ. He will be inducted into the Sports Faith Hall of Fame as its 2013 Light of Christ Award Recipient.
Meet Angela Tomlinson, Executive Board of Director, Co-Founder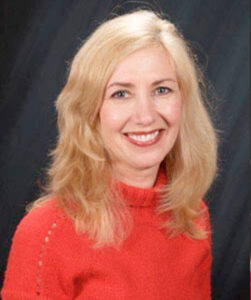 In 2007, Angela Tomlinson met Champions of Faith producer, John Morales, whose passion was  to evangelize the Catholic Faith to, and through, the world of sports. Together they founded Sports Faith International, and launched the first Sports Faith Hall of Fame, an initiative which  recognizes outstanding athletes, coaches and teams,  who are exemplary role models. Chicago Bears Patrick McCaskey served as the inaugural Chairperson of this event, and has continued as the organizations's chairperson.
Angela  serves on the Executive Committee of the  Board of Directors and as Station Manager for its radio initiative, WSFI 88.5FM Catholic Radio, an affiliate of EWTN. Prior to Sports Faith International, Ms. Tomlinson was founder and CEO of BVM Olenti, President of GFX Dynamics, and Vice President Controller of Kronos, Incorporated.
Meet Matthew Tomlinson, Executive Board of Director

Matthew Tomlinson serves on the Executive Board of Directors and has been involved with Sports Faith International since its inception in 2007. Matthew is a Financial Advisor for Catholic Financial Life and has served as Vice President of Sales for large and medium sized companies technology companies.
Meet Ray McKenna,  Advisory Board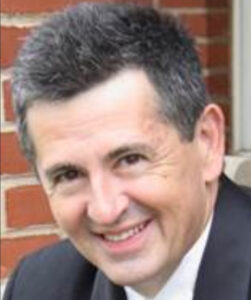 Ray McKenna is the founder and president of Catholic Athletes for Christ.  McKenna is a Washington, DC based attorney and former general counsel of the General Services Administration. He served as a baseball chaplain for eight years.  McKenna's interest in the role of religion in sports stemmed from his time serving as sports chaplain for the former Potomac Cannons (now the Potomac Nationals), a Class-A minor league baseball affiliate of the Washington Nationals based in Woodbridge. McKenna also participated in the first ever Church and sports conference at the Vatican in 2005 and has been working with the Vatican's sports office to promote the Church's mission in the United States.