2009 Event Highlight Reel
Wellington "The Duke" Mara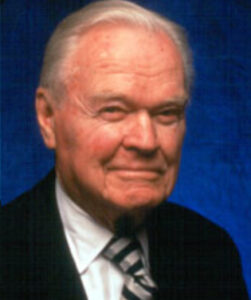 Wellington "The Duke" Mara: Longtime owner and driving force of the New York Giants football team, loyal defender of the Catholic Faith, Co-founder of Life Athletes, Wellington Mara was a never-failing beacon of light to family, players and the whole world. One of the most beloved and respected professionals in the world of sport, his accomplishments in professional football spanned eight decades touching every aspect of the New York Giants operations and shaping the NFL. His football career was interrupted only to serve for three years, with distinction, in the United States Navy. Wellington was best characterized as humble, hard-working, caring, courageous and just. Throw in the facts he was a devoted father of eleven, who attended Mass daily, and loved the Rosary, and you can see why we, at Sports Faith International would be hard-pressed to find a truer example of a "Sports Faith Hall of Famer."
He rose from ball boy for the leather-helmeted 1925 New York Giants, to President of the NFC, succeeding George Halas. His record with the Giants is almost unmatched: 26 post season appearances (the second highest in the NFL) 18 NFL divisional championships, 6 NFL championships and 2 Super Bowl victories. In 1997 he was elected to the Pro Football Hall of Fame. The Giants attribute this success to Wellington's knack for shrewd trades through which were assembled marquee players such as Frank Gifford, Kyle Rote, Y A Tittle, and Lawrence Taylor. But to John Mara, Wellington's oldest son: "My Father's faith was his strength."
Frank Gifford noted at Wellington's 79th surprise birthday party, attended by over 85 Giants from throughout the years: "He's done something for almost every Giant I've ever known… and you'll never hear him say anything about it…he touched the lives of every one of us there including mine and their families" Lawrence Taylor added. "He was always there to help me even when I wasn't willing to help myself." Wellington attended every practice, visited the locker after every game, shaking hands with the coaches and players after victory, offering words of encouragement after a defeat. Known for putting the league's best interest first, Wellington served as Chairman of the NFL's Executive Committee, where he promoted equal sharing of revenue across the league teams. Pete Rozelle, former NFL commissioner remembered how the Giants were getting $175,000 from CBS under the previous contract-the highest paid to any team, and the Green Bay Packers were getting $35,000. "Well argued that the NFL was only as strong as its weakest link, that Green Bay should receive as much money as any of the other teams."
A product of Jesuit education, John Mara, his son concludes:"He was the finest man we have ever known or hope to know, and he was our Dad." He is survived by his beloved wife Anne, and eleven children.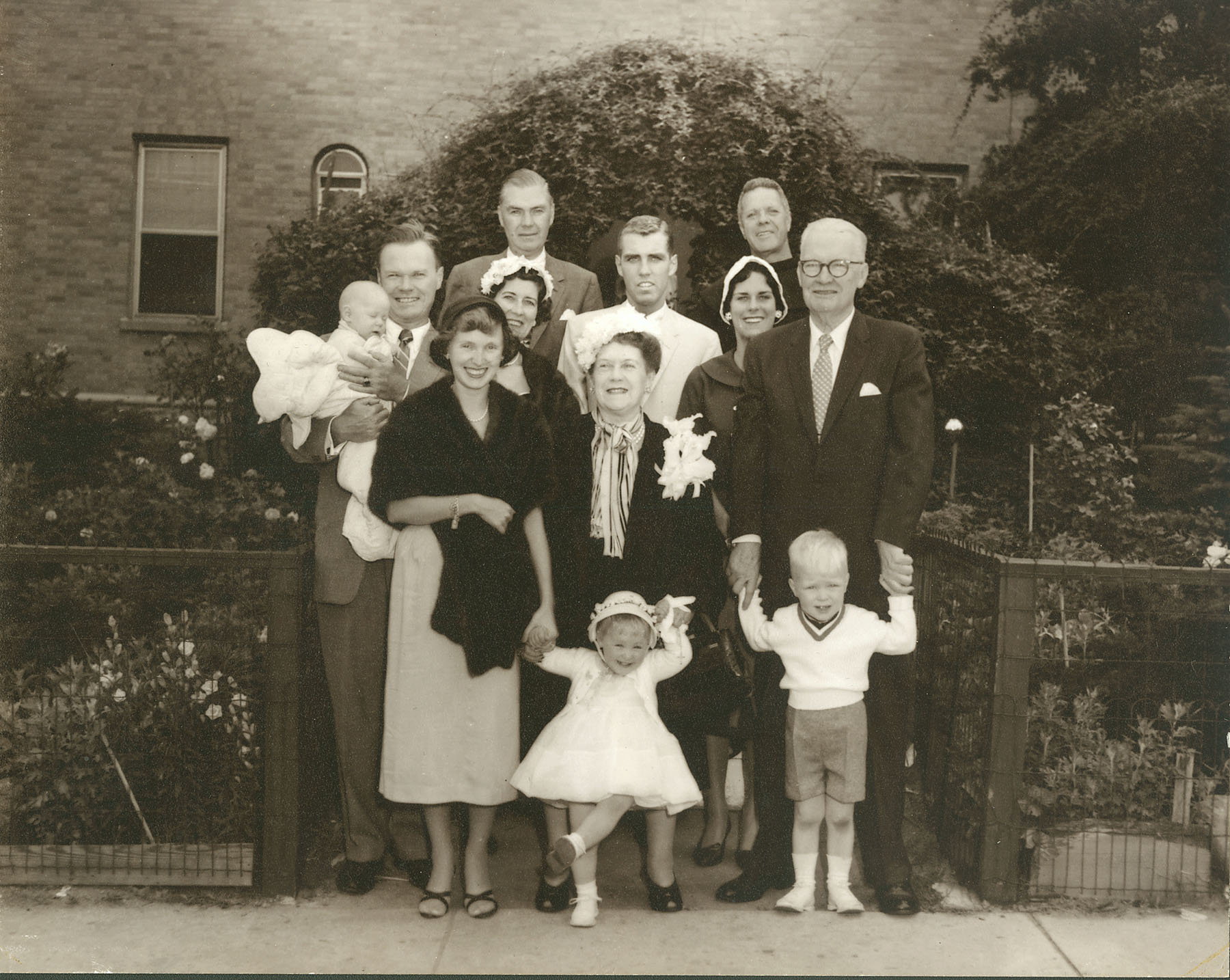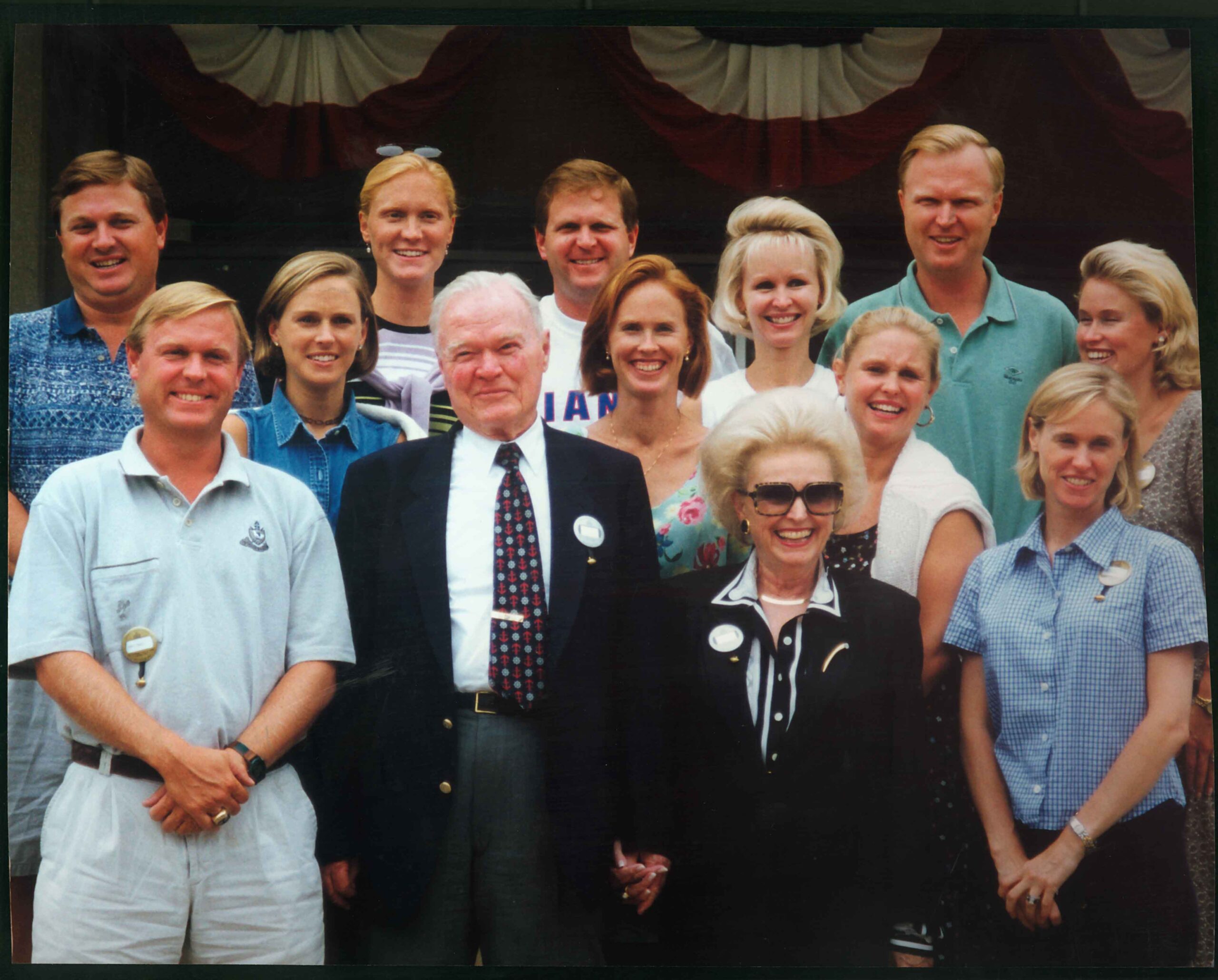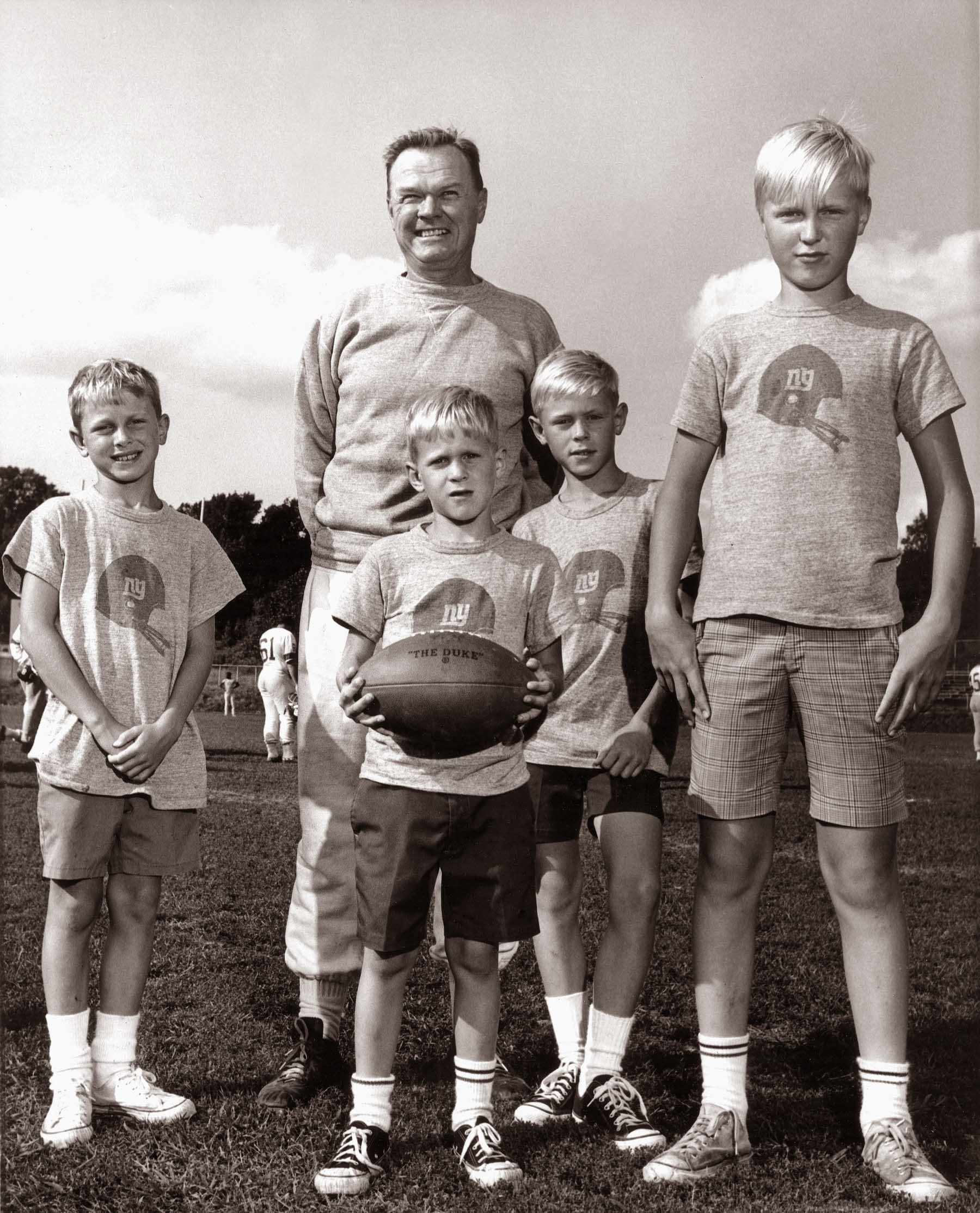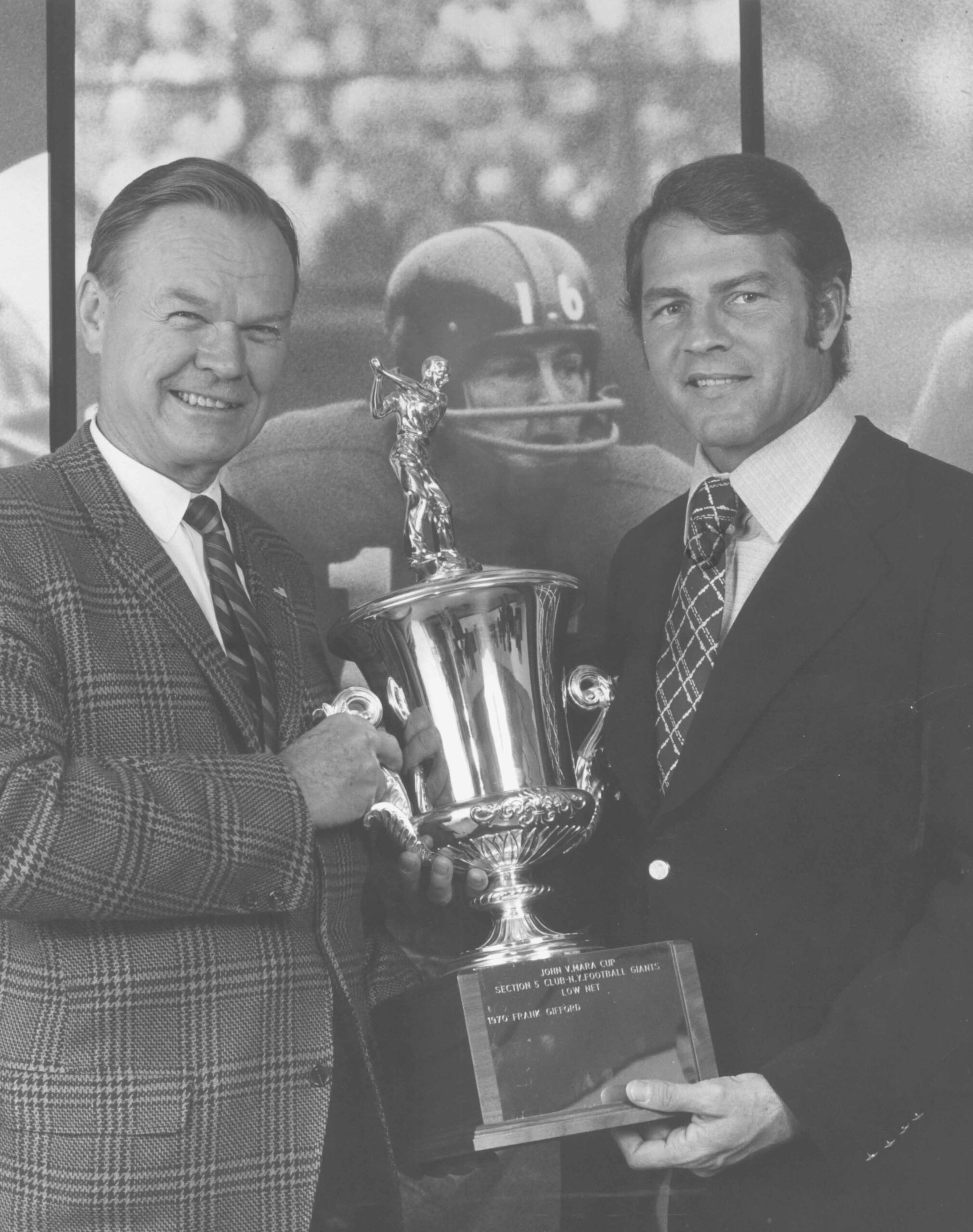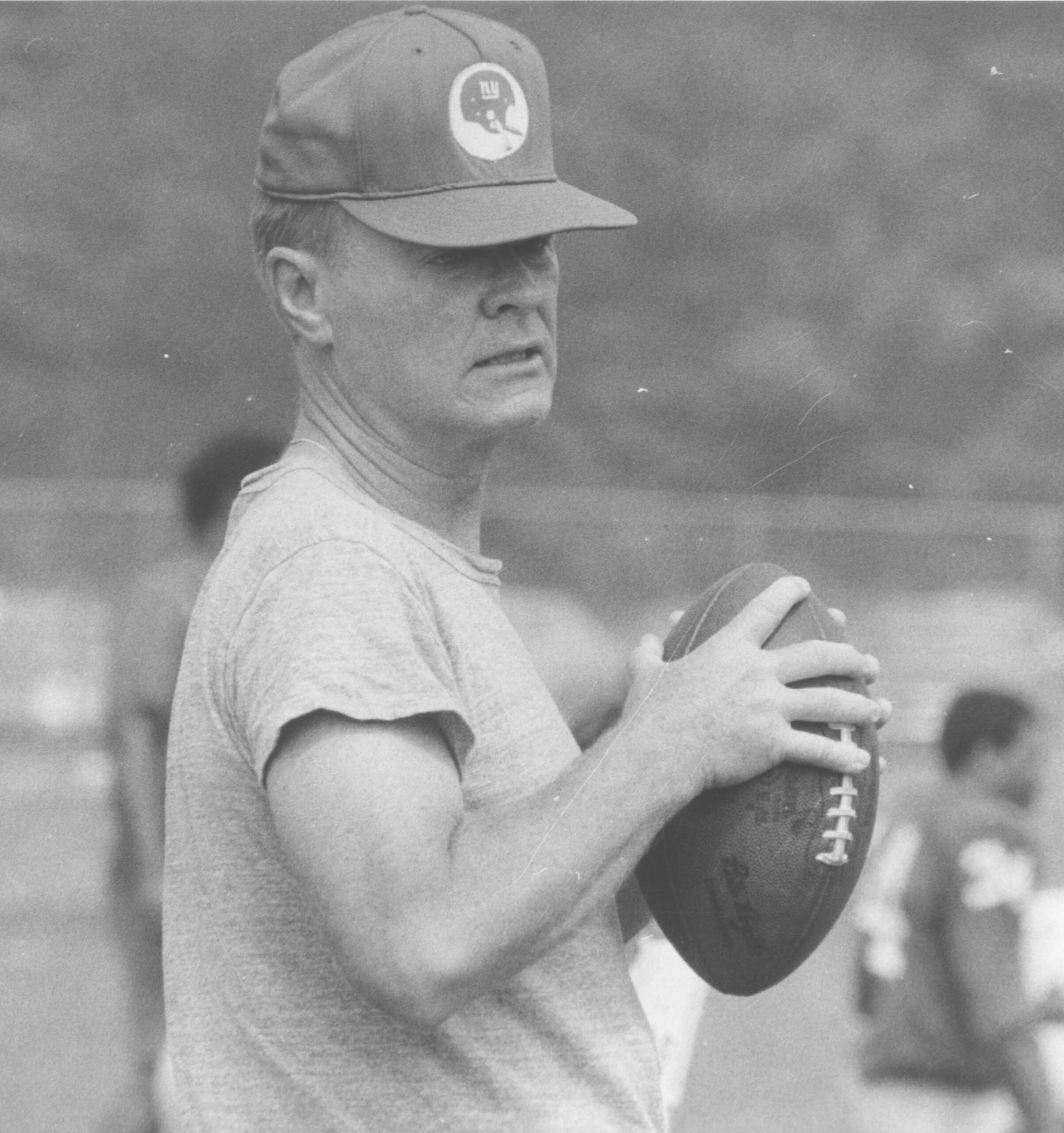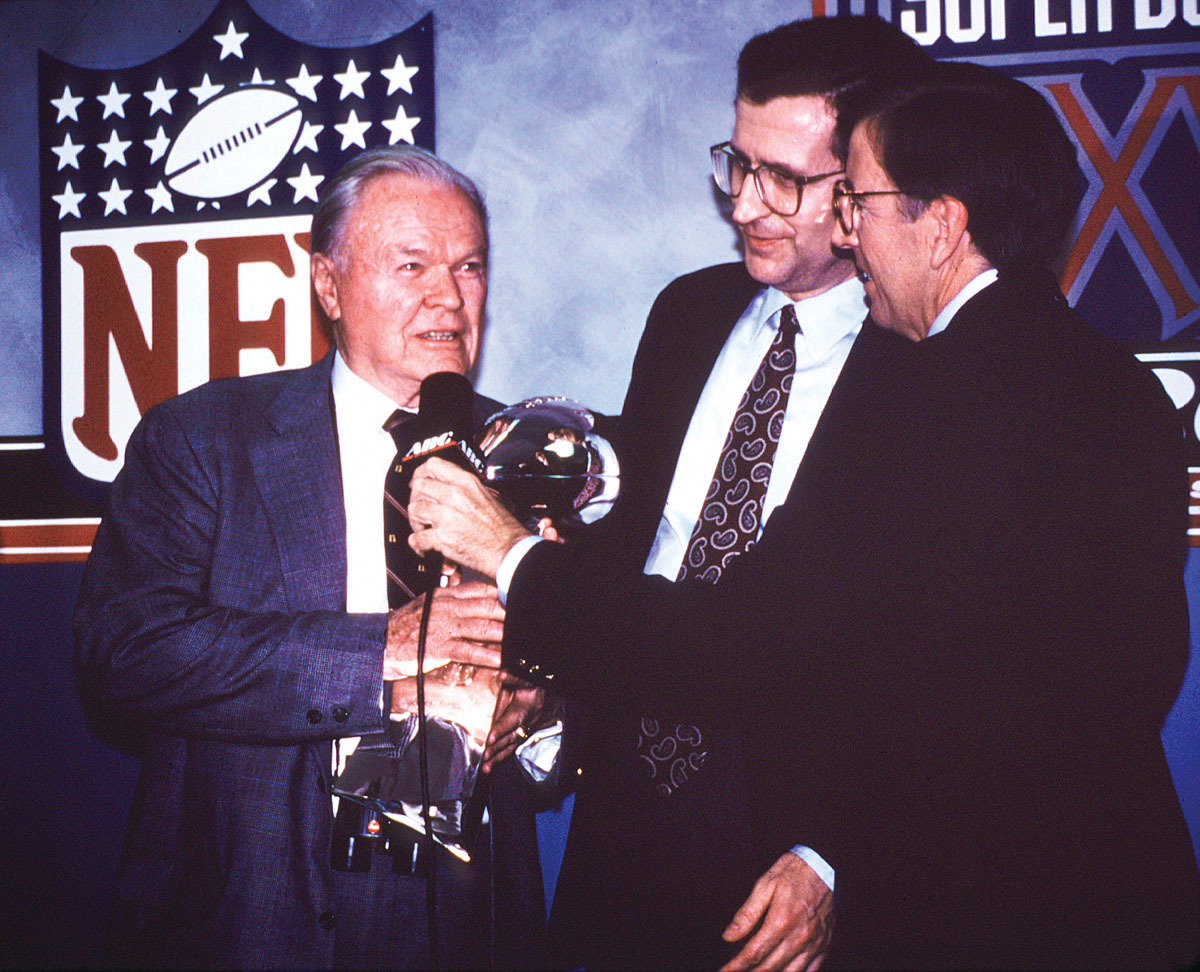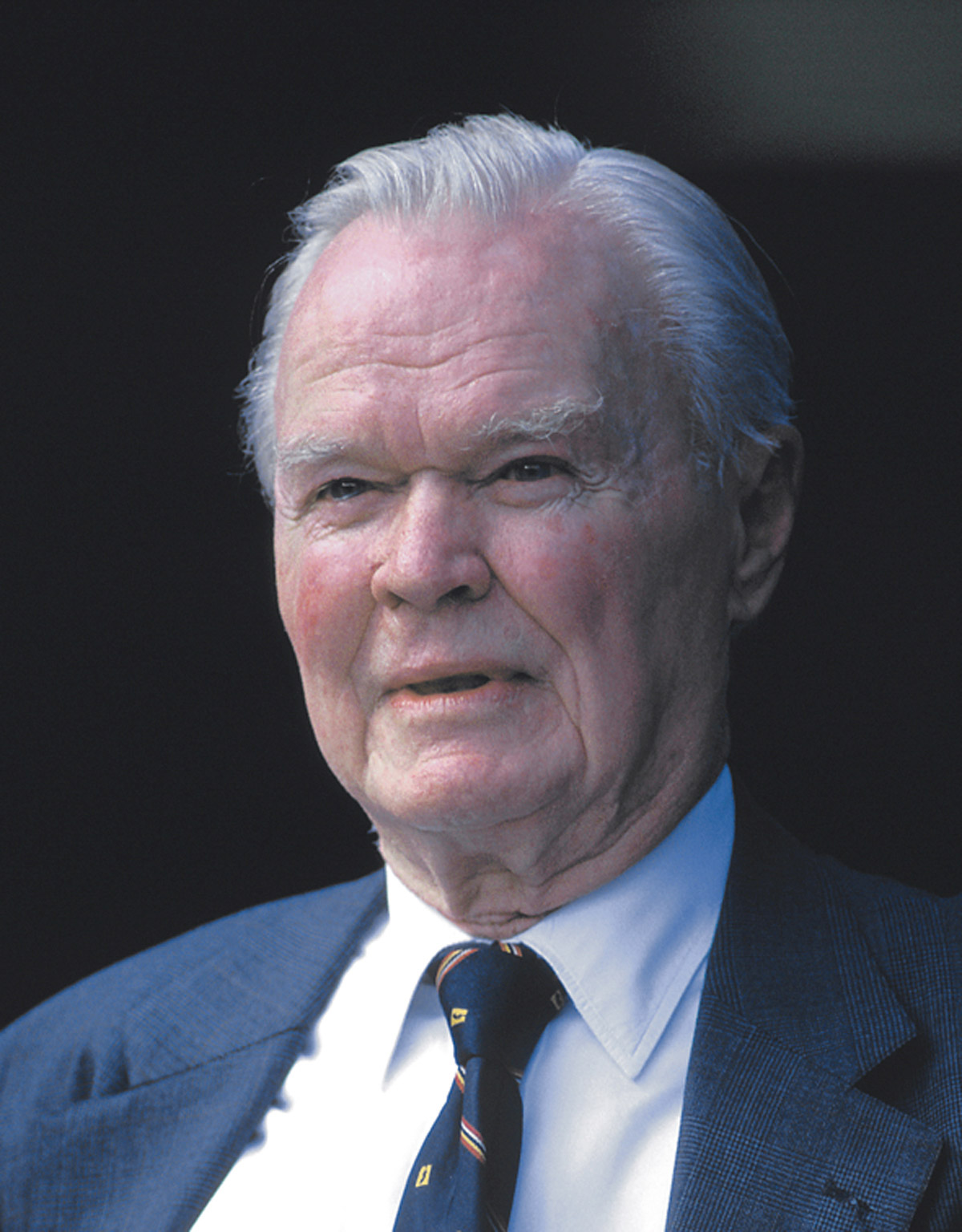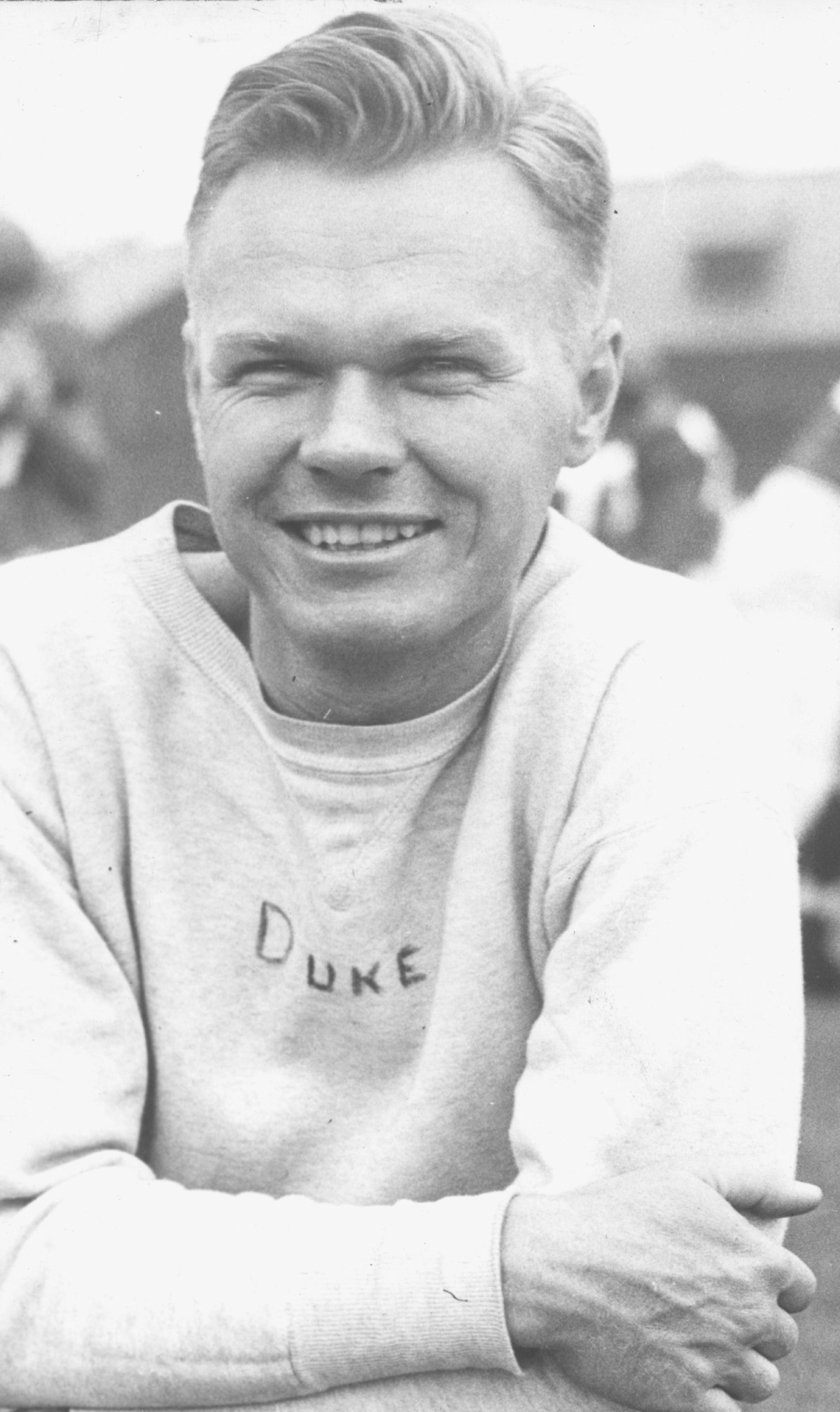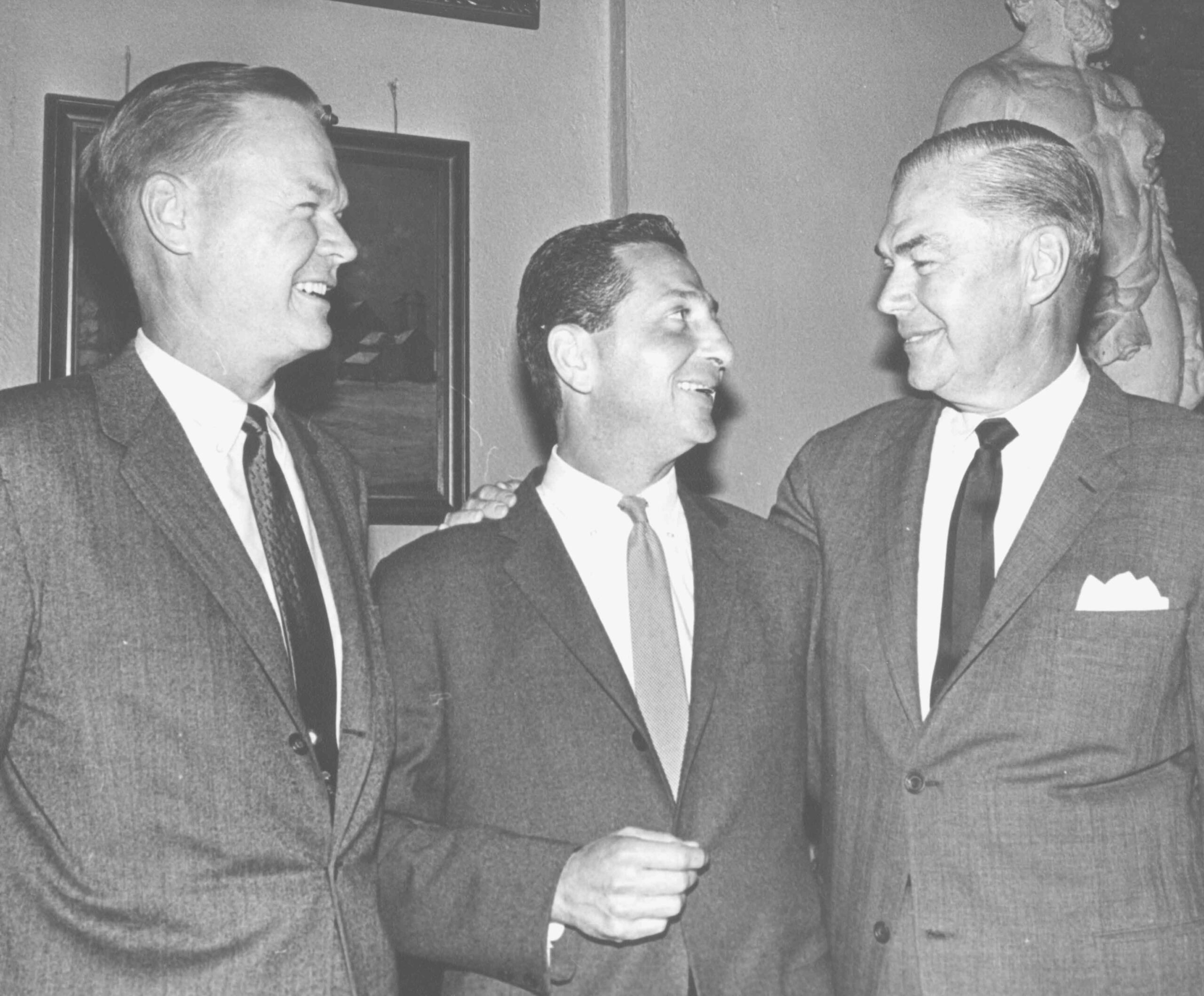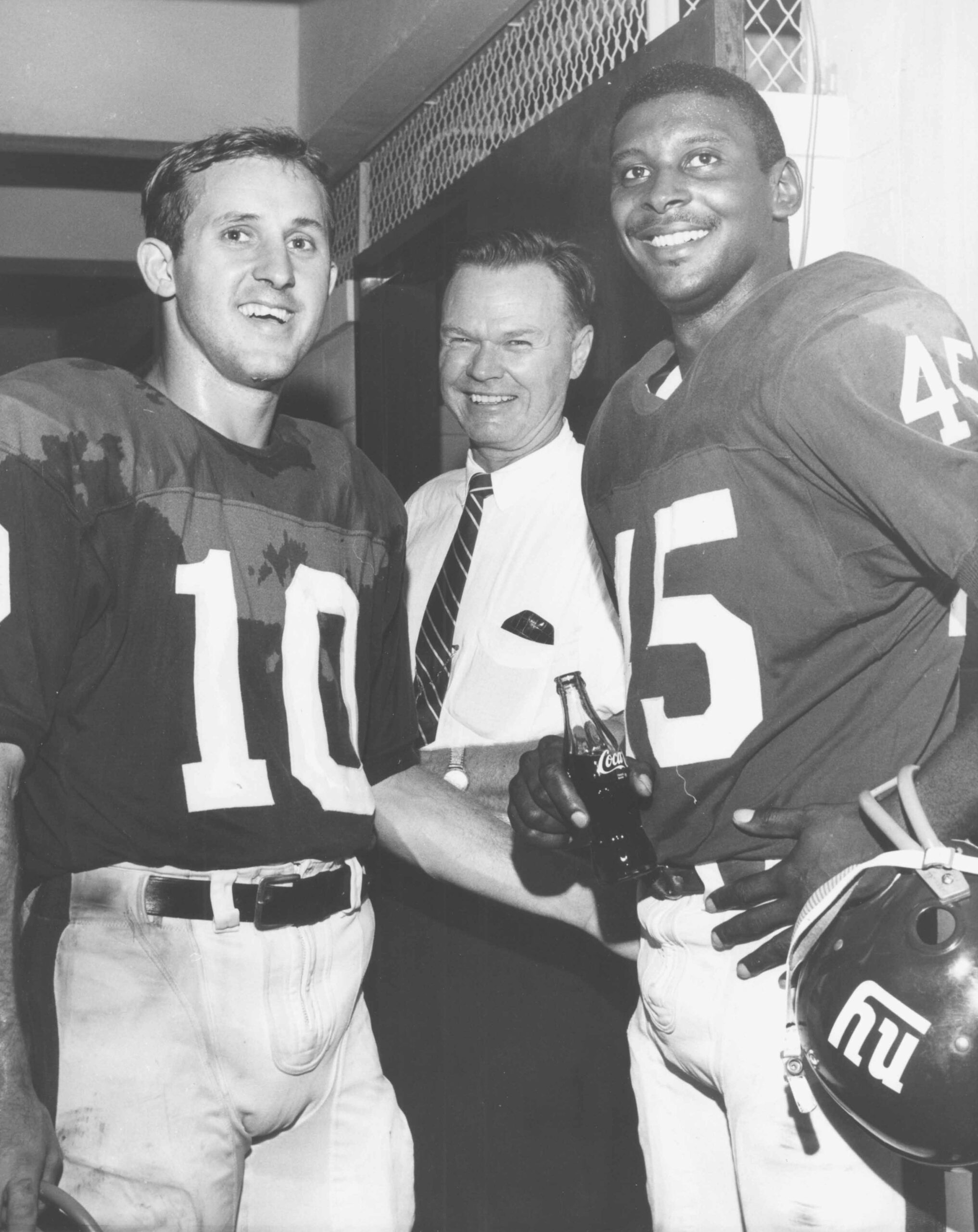 ---
Dave "the Ghost" Casper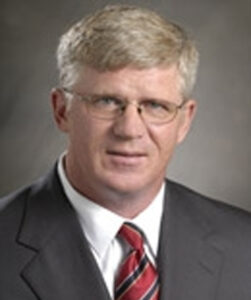 Casper is a University of Notre Dame honors graduate and All American captain of the 1973 National Football Champion team. He skyrocketed to become one of the NFL's greatest tight ends of all time, and, according to his coach John Madden, "one of the best blocking tight ends in football." Over his eleven year NFL career, Dave Casper had 378 receptions for 5216 yards and 52 touchdowns. As a four time All-Pro, and five time Pro-Bowl Star for the Super Bowl XI Championship Oakland Raiders, he was a key component in the legendary team, which included Ken Stabler, Fred Biletnikoff, Cliff Branch, Art Shell, and Gene Upshaw. He became one of only seven tight ends ever to be inducted into the sports' highest honor: the Pro-Football Hall of Fame. Sports Illustrated has selected Dave for its "All-Time Dream Team" and "All-Century Team." His post career awards include being named to the 1970s All Decade Team and the NFL's Super Bowl Silver Anniversary Team.
While the world admired Dave Casper for the intelligence, talent and versatility, he brought to the game, he became equally loved for his virtues of humility, loyalty, and team play. According to the National Football Hall of Fame: "Not one to seek a lot of attention, Casper deflected praise by sharing it with his teammates…Even though he averaged more than 55 receptions for five consecutive seasons … he continued to downplay his pass catching abilities. ' I'm only a fair pass receiver he once said….I'm a better blocker.' Maybe he was a better blocker, but by every account he was more than a fair receiver. Casper realized how fans and the media largely overlooked the importance of line play. Rather than capitalize on his fame as a receiver, he preferred to talk about protecting the passer and opening gaps for running backs. He even downplayed his forever famous play off reception that sent the Raiders to the 1977 AFC title game 'It wasn't any big thing. I was more involved in my blocking than pass catching.' For the record Casper's no big thing was huge".
Beyond football, Dave Casper continues to shine. He founded the Ronald McDonald Celebrity Tournament, contributing over $400,000 to families with sick children. He is the Recipient of the GTE Academic Hall of Fame for Outstanding Career Achievement and Contributions to the Community, NCAA Silver Anniversary award for living a life of distinction, and the Walter Camp Football Foundation Alumni of the Year. He is a member of Catholic Athletes for Christ, and contributor to Relevant Radio.
Continuing his commitment to excellence, he currently is Managing Director of Northwestern Mutual Financial Network Vernon Hills, Illinois office and in the Bay Area…A Chartered Life Underwriter, Chartered Financial Consultant, Certified Financial Planner Accredited Estate planner and a Chartered advisor for Senior Living he has been married for thirty five years and has three children.
---
Father John Smyth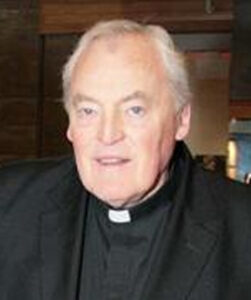 If it is true "No person stands so tall as one who stoops to help a child", then Fr. John Smyth is a giant of biblical proportions. The former National Basketball Association first round draft choice and All-American captain of the 1957 University of Notre Dame championship team has devoted his entire life to ensure no child-or soul-gets left behind.
Today's world may champion the glamour of the NBA however Fr. Smyth chose the "imperishable crown." Armed with Saint Louis Marie De Montfort's True Devotion to Mary, and under the protection of Her Holy Name, the current President of Notre Dame High School in Niles Illinois, and past president of Maryville Academy sports a five decade long, full court press, to shine the Light of Christ on society's most pressing challenges: the thousands of children to whom society would believe doomed to defeat. The former MVP forward, who led the NCAA in fouls ("God gave me two good elbows and I used them") redirected his street smarts and energy to revitalize Maryville Academy by creating sites specializing in the care for neglected, abused, and abandoned youth, from cocaine addicted newborns to the medically complex child. Divine Providence triumphed through the hard work of Fr. Smyth who helped countless young lives: teenage girls at odds with the law, youth with mental illness and substance abuse problems, victims of child pornography, teenage prostitution, sexual abuse, and child victims of family violence.
Not one to say "no" to Our Lady, Fr. Smyth established the Shrine of Our Lady of Guadalupe, in Des Plaines Illinois, at the request of the faithful who wanted to honor the patron of life, also known as Cerrito del Tepeyac, among the Hispanic Community. Our Lady of Guadalupe must surely be smiling on Fr. Smyth today.
In 2005 Fr. Smyth established the Standing Tall Charitable Foundation to provide assistance to homeless, underserved, and at risk families. In March 2007, Fr. Smyth was appointed President of Notre Dame High School, college prep for young men, in Niles Illinois. His goal is to produce a new generation of thoughtful ethical leaders. Notre Dame High School is the only high school in the Archdiocese of Chicago, which utilizes a model of lay leadership called the Association of the Christian Faithful, designed to ensure the Catholicity of the school through its ?relationship to this Canon Law Structure. Ever mindful of the power of devotion to Our Lady, Fr. Smyth is currently raising funds to erect a shrine of Our Lady of Lourdes at the entranceway of the school similar to the one at the University of Notre Dame.
A twenty first century "Don Bosco" (to whom Fr. Smyth has devotion), he emphasizes education, sports, and of course Catholic Faith as the winning combination to break through the cycle of darkness in our individual and collective lives. His sacrifice and guts are yet to be fully understood or told. And while the size of the challenge taken on by Fr. Smyth have of course, extracted their price: like Christ, it is a price he has been willing to pay. According to Los Angeles Dodger executive Tommy Hawkins "I don't care what you do or what your occupation is, you cannot meet Father John without being affected by him".
©Sports Faith International 2009
Copyright 2009 Sports Faith International
Documents and Images from the Event